Galip & Lilian Körükçü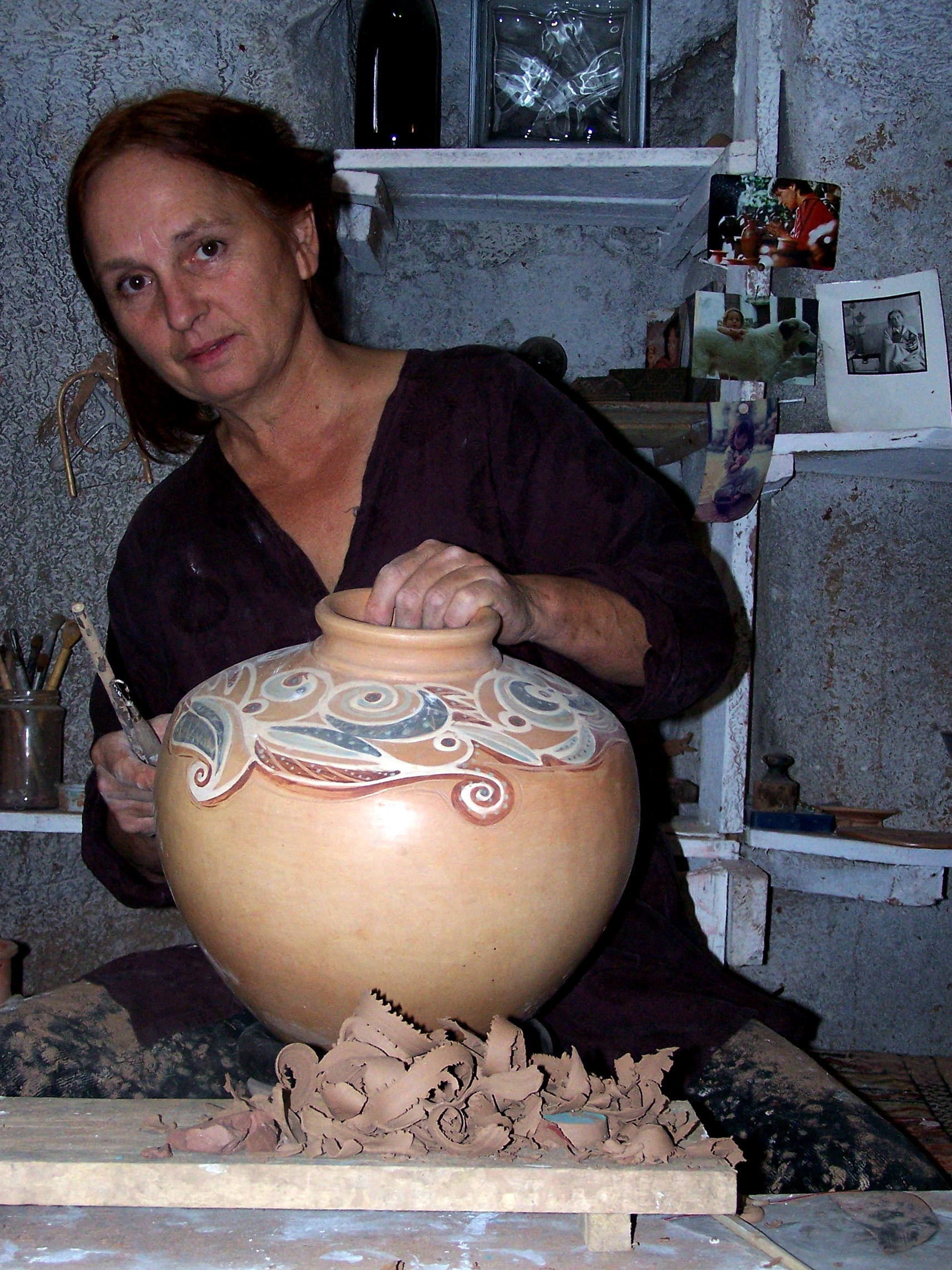 Galip was born and grew up in Avanos and is the 5th generation potter in the same workshop as his ancestors. He is host and owner of  the CHEZ GALİP  and ÇEÇ POTTERY.
Lilian; Dutch, educated in art and art therapy, lives and works with Galip in Avanos since 1979.
We work mainly in our potterystudio's & shops, but also teach ceramics to Turkish as well as foreign (art)students, and organize creative hoidays/workshops, with excursions and hikes in the beautiful surroundings and valleys of Cappadocia.
Together with the other people working with us, we lead the pottery and weaving workshops and the hikes and excursions. For the other workshops, like dance, sculpture etc. we work in cooporation with guest teachers and other specialised (travel) organizations.
The technical part of the carpetweavingworkshop is given by the women of the family, often Galip's mother, Muazzez. Translation and information about the history, origin of the symbols, colors etc. is done by Lilian.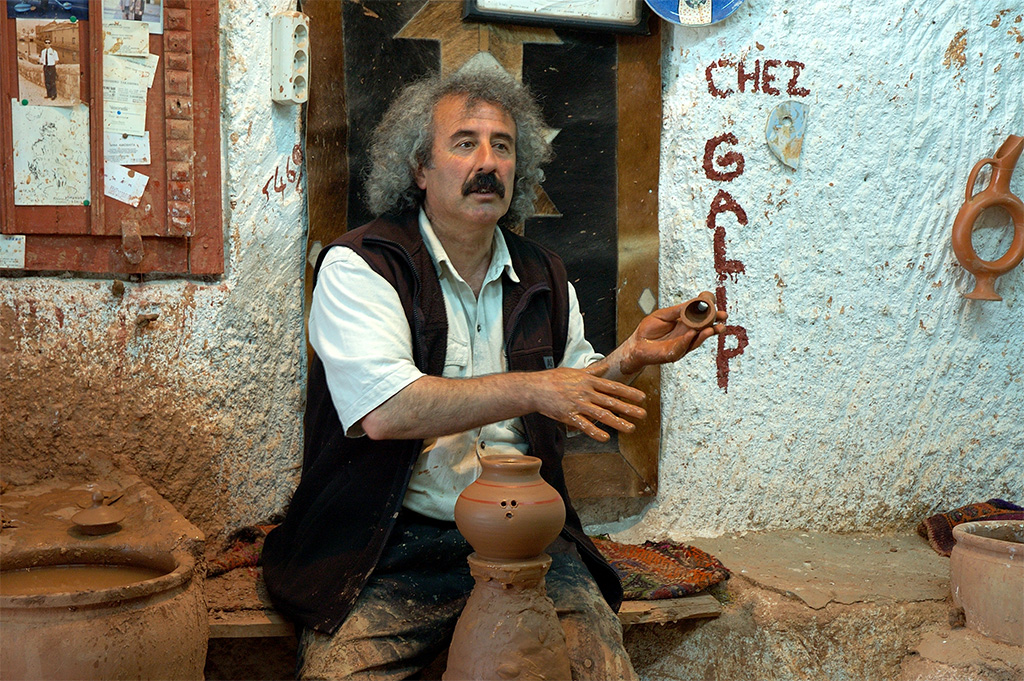 During the workshop you can stay in our familyguesthouse, Tafana guesthouse, one of the old, restaured, traditional houses in the old part of Avanos.  You will meet the authentic villagelife with its people and hospitality and the handicrafts. You will enjoy the beautifiul surroundings and of course the Turkish homemade food and wines.
With our workshops and holidays we hope to be able to show a side of Turkey not many people know. Turkey is so much more then sun, sea, and sand. İt is a country with a very rich and old culture, beautiful nature and a very hospitable population.
Since many years we try to add a sustainable input to the rural tourism in Cappadocia.